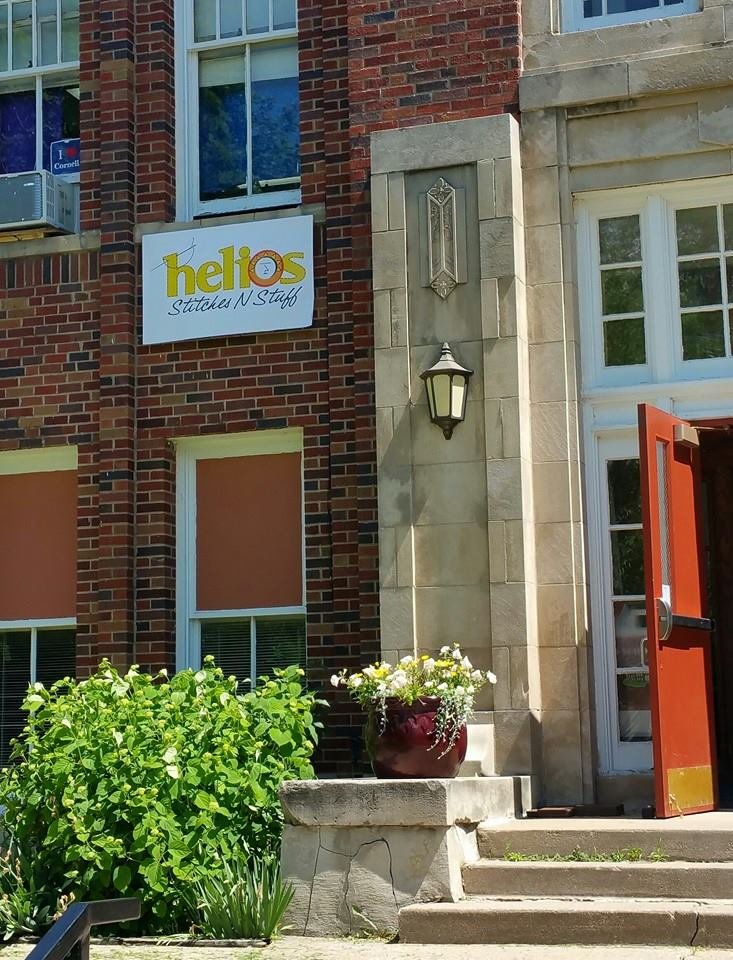 Helios was born in early 2012 when Leland and Kevin had the opportunity to buy a small quilt shop in the Old School Shops building.

The name Helios Stitches N Stuff was chosen because Helios means "the sun" in Greek. We've collected suns for years (you can see them displayed in our store) and our fabrics are sunny and bright so the name seemed appropriate.

Since then, we've expanded our fabric point of view to include fabrics that are modern, colorful, and of the highest quality. Our selection is small (fewer than 500 bolts) but our turnover is high so don't wait too long to order your favorites. We hope you enjoy using these high quality quilting fabrics as much as we enjoy finding them for you!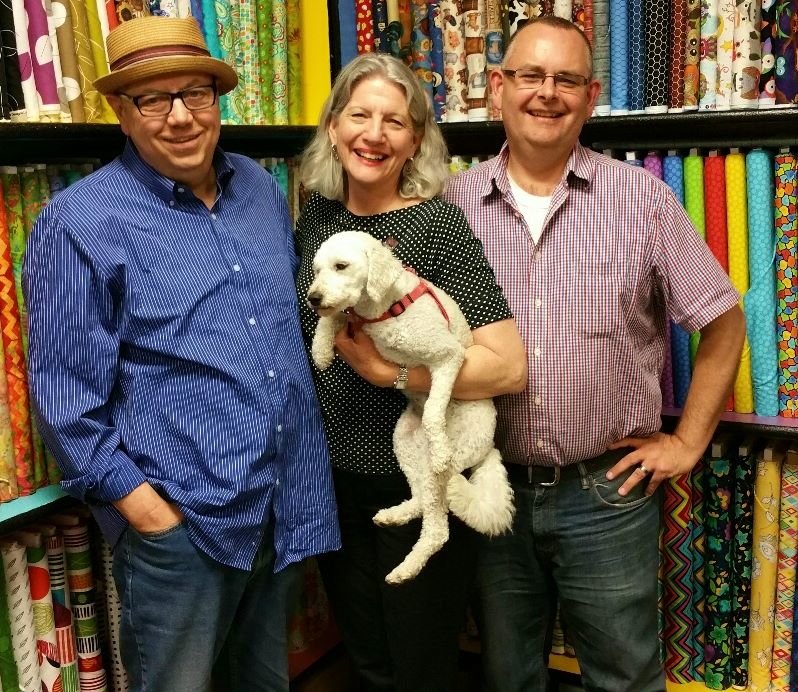 Leland and Kevin with visiting Marianne & Scrabble